Masjid Al-Haram & Nabawi will open soon for worshipers is said by Sheikh Abdul Rahman Al-Sudais gave reassurance to the Muslim by a video message. The message says that the days will come soon when the faithful or worshipers return to the holy mosques.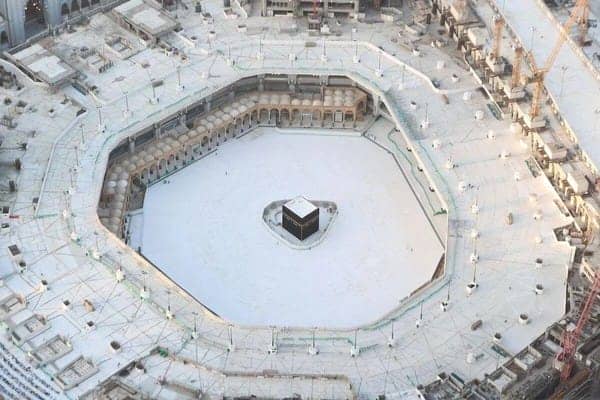 Two Holy Mosques to Reopen for Muslims All Over the World
The new ray of hope comes after Ministry of Hajj and Umrah of Saudi Arabia has announced that they will be opening the two holy mosques after completing sterilization process.
Sheikh's message has reassured Muslims around the world who are sad these days. The Two Holy Mosques are restricted due to the current pandemic. Shiekh also said that Muslims will again come for Umrah and visit the Holy Kaaba.
The Kingdom had closed both Masjid al-Haram and Masjid an-Nabawi after the coronavirus pandemic outbreak in the region, banning all Umrahs, Prayers, Iftar, Itekaf and all the things that are linked to the social gatherings.
The Saudi health officials are taking an active part in the sterilization of mosques, but the Eid and Taraweeh prayers might still get banned because, during these two times, the mosques receive the great number of footfall.
There is no date given on when it will open but there are many upgrades and updates to the Holy Mosques i.e. thermal technology. These steps are necessary to safeguard everyone. The message re-assures everyone of light at the end of the tunnel. Muslims all around the world are delighted to receive the news that the holy mosques will be opened for believers very soon.