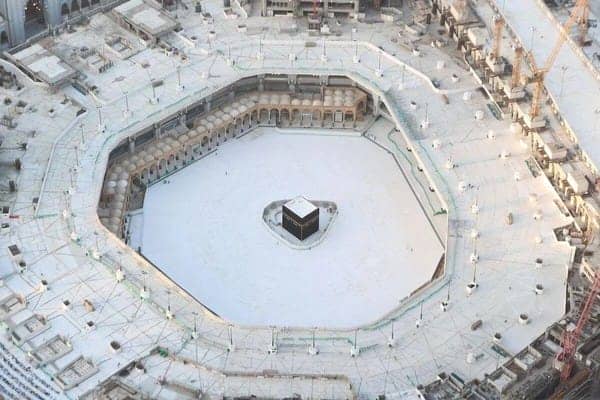 Ministry of Hajj and Umrah has made a major announcement to allow a limited number of citizens and residents in the Saudi Arabia to perform Hajj this year and only be allowed to tens of thousands people.
Most Trending: 1.2 Million Expatriates will Leave Saudi Arabia in 2020
Ministry of Hajj Issues Guidelines For Hajj 2020
Minister of Hajj and Umrah, Dr. Muhammad Salih bin Taher Banten said that this year's Hajj pilgrimage is only for pilgrims and there are no exceptions, indicating that the numbers of pilgrims will be determined according to the procedures and plans of the Ministry of Health.
Pilgrims will be tested before performing Hajj and will have to quarantine once they finish.
Only residents and citizens under 65 years will be allowed to perform Hajj 2020.
People with chronic diseases such as diabetes and heart patients will be prohibited to perform Hajj.
The health status of every pilgrim will be monitored on a daily basis.
Hajj will be performed in smaller groups to enforce social distancing.
The numbers of Hajj pilgrims this year 2020 will not exceed tens of thousands of pilgrims.
Special Hospital in Makkah to deal with emergencies.
No International Pilgrims. Only Local.
How to apply for Hajj?
The Ministry of Hajj has not yet announced the procedure to apply for Hajj for this year. However, last year 2019, it was applied through via this link.
The Cost of Hajj
Considering the additional precautionary measures Hajj agents have to take to protect local pilgrims, the cost of Hajj is expected to go higher than last year.
Last year, the cost of a medium level hajj package was around SR 7,000. In due to current circumstance, the minimum cost would be around SR 10,000.
More than 2.5 million people performed Hajj last year from all around the world.
Ministry of Hajj Issued Statement
In a statement on Monday, 23rd June 2020, the Ministry of Haj and Umrah said and in light of the continuation of the coronavirus pandemic and the risks of infections spreading in crowded spaces and large gatherings, it has been decided that Haj for this year (1441 H/ 2020 AD) will be held whereby a very limited number of pilgrims from various nationalities who already reside in Saudi Arabia, would be able to perform it.