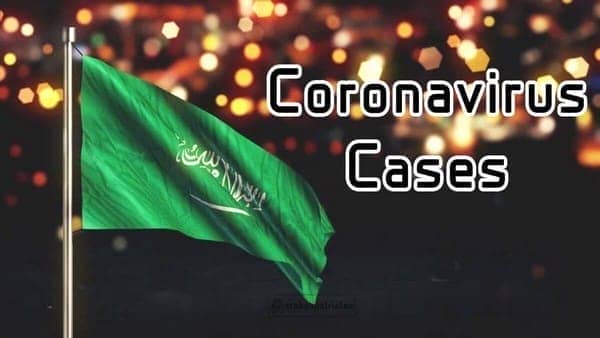 Ministry of Health of Saudi Arabia announced that 2565 new cases of coronavirus has been reported in Saudi Arabia in last 24 hours.
The total number of cases is registered now 248,416 as of 18th July 2020 [03:45 PM]. Makkah has the most numbers of new cases, following with Riyadh, Jeddah, Al Hafouf and Al Mobarraz.
As of 18th July 2020, the total number of cases is now 248,416.
Total Recovery: 194,218 [3,057 New Recoveries]
Total Mortality: 2,447 [40 New Mortality]
Active Cases: 51,751
Saudi Arabia Coronavirus Cases Statistics

How to Help stop Coronavirus disease
Protect yourself and others around you by knowing the facts and taking appropriate precautions. Follow advice provided by Saudi Ministry of Health.
To prevent the spread of COVID-19:
Clean your hands often. Use soap and water, or an alcohol-based hand rub.
Maintain a safe distance from anyone who is coughing or sneezing.
Don't touch your eyes, nose or mouth.
Cover your nose and mouth with your bent elbow or a tissue when you cough or sneeze.
Stay home if you feel unwell.
If you have a fever, a cough, and difficulty breathing, seek medical attention. Call in advance.
Follow the directions of your local health authority.
Avoiding unneeded visits to medical facilities allows healthcare systems to operate more effectively, therefore protecting you and others.