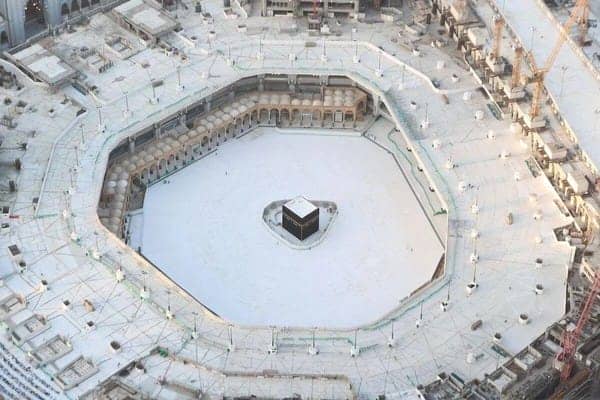 The Ministry of Hajj and Umrah in Saudi Arabia confirmed that it is not necessary to take a permit in order to perform Eid Al-Fitr prayers in the Grand Mosque of Makkah and the Prophet's Mosque in Madina.
Also Read: Iqama Renewal Fees for Expatriates and Family Dependents
No need for permit to perform Eid prayer at Prophet's Mosque & Grand Mosque of Makkah
The Ministry added that, entering the Grand Mosque does not need a permit, however, in order to perform Umrah, one must need to get a permit through Eatmarna application.
The Ministry also stated that the Umrah season for those coming from outside the Kingdom on an Umrah visa ends at the end of the next month, which 30th Shawwal 1443.
The pilgrim has the freedom to move between Makkah Al-Mukarramah, Madina Al-Munawarrah and all the cities of the Kingdom during his valid stay period.
Wanna Read: An Expat Iqama can be Renewed even if the Employer Services Suspended
This came in a response from the Ministry of Hajj and Umrah to an inquiry from a citizen, asking, Is it necessary for the Eid prayer to issue a permit? If the answer is Yes, from where it will be issued through Eatmarna application or what?
The Ministry responded it stating, It is not necessary to issue a permit to perform prayers in the Two Holy Mosques, on a condition that the is not infected or in contact with a infected person.