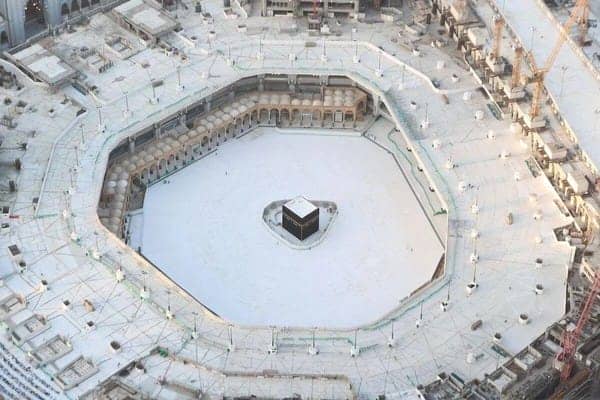 Foreign Pilgrims to be allowed to perform Umrah from 1st November 2020 as part of the gradual lifting of temporary suspension due to coronavirus outbreak. Makkah already started seeing many people locally after Saudi Arabia lifted the restrictions and allowing limited pilgrims to perform Umra.
Foreign Pilgrims Will Be Allowed To Perform Umrah
As per the latest update from OKAZ/SG, from 1st of Novemeber more pilgrims will allowed to visit Makkah. Worshippers and allowed visitors will need to use Eatmarna app for obtaining the permits. The app allows the visitors to visit Grand Mosque and Rawdah Sharif.
Foreign pilgrims will be allowed to perform Umrah and visit the Rawdah from Nov. 1, which marks the beginning of the third phase of the gradual lifting of the temporary suspension of the service.

OKAZ/SG, 2020
Al-Omairi, who is also a member of the Saudi Society for Travel and Tourism, said that it is not clear now how many countries will be allowed to send their pilgrims for Umrah due to the spread of the coronavirus pandemic in those countries. "All are expecting that the authorities would soon announce details of the countries from where pilgrims can come to perform Umrah effective from the third phase of the resumption of Umrah service," he said.

OKAZ/SG, 2020