Registering on Tawakkalna application is an easy method but it can be frustrating if you don't know what you have to do. The Tawakkalna (Covid-19 KSA) is the official app is crucial for visitors to keep coronavirus cases low and provide a secure environment for everyone.
Also Read: 5 Features of Instant Payment System in Kingdom
Kingdom's Visitor Must Register on Tawakkalna Application
The below guide is posted by the Saudi Press Agency, which provides easy step by step advice. The app is available on multiple channels including Online Website, Google Play, Apple Store and Offical Website. The partners of Tawakkalna mobile app includes Ministry of Health, which is helping the Kingdom in the fight against Coronavirus.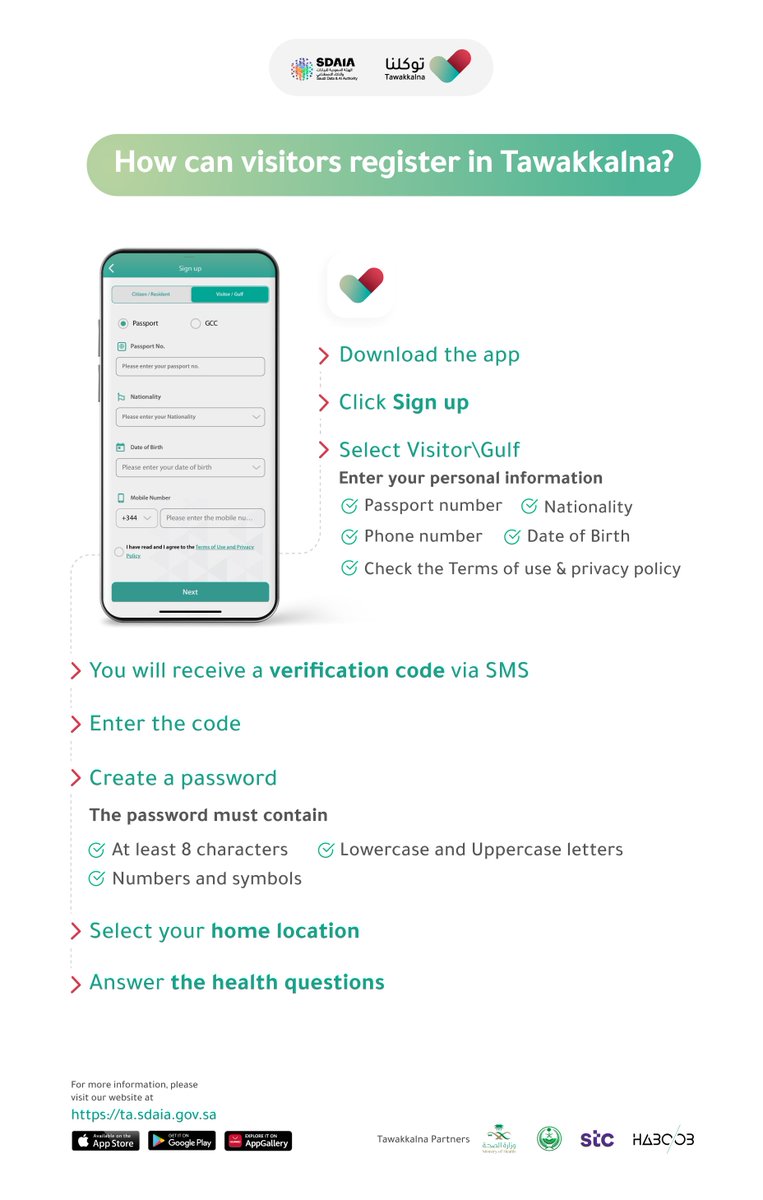 Share with others