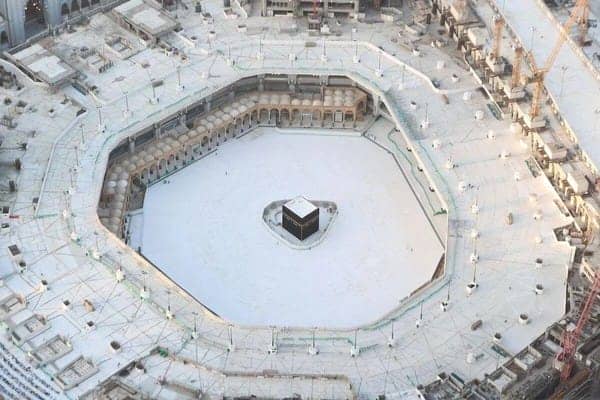 The Ministry of Hajj and Umrah in Saudi Arabia announced the cancellation of permits for the issuance of prayer in the Grand Mosque in Makkah and in the Prophet's Mosque in Madina, as well as canceling permits to visit the Prophet.
Read Me Also: Iqama Renewal Fees for Expatriates and Family Dependents
No need for permit to perform prayer at Prophet's Mosque & Grand Mosque of Makkah
There is no need for obtaining permit and taking appointment from Eatmarna to perform prayers at the Masjid Al-Haram in Makkah and Masjid Al-Nabawi in Madina and to visit the grave of Prophet (peace Be Upon Him).
However, The ministry confirmed that the permits will continue for the issuance of Umrah permit and to pray in the Rawdah Al-Sharifa through Eatmarna and Tawakkalna applications, in order to make sure the smooth flow of worshipers and pilgrims and to reduce overcrowding.
Immune status on the Tawakkalna application is the only condition to enter and perform prayer at the Two Holy Mosques confirmed Ministry of Hajj and Umrah.
Read Me Also: Saudi Arabia Allowed Direct Flights without Vaccine and Quarantine
This decision came from the Ministry of Hajj and Umrah after the Ministry of Interior in Saudi Arabia announced the cancellation of several precautionary and preventive measures related to corona virus. Which includes cancellation of social distancing in the Kingdom and no need to wear masks in opened places and allowing wearing masks in closed places.
The announcement also included cancellation of mandatory negative PCR result, Institutional or Home quarantine for the people coming into Saudi Arabia. The Ministry cancelled the suspension countries and allowed direct flights from all countries to and from Kingdom.